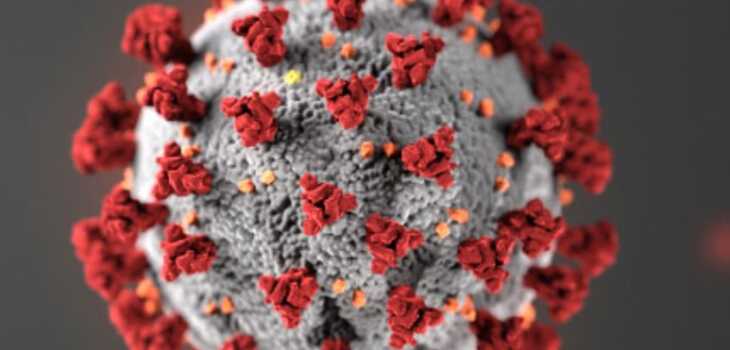 We must make changes to our schedule of activities for the NCRCC because of ongoing problems/issues with the coronavirus.
Please note the schedule is subject to change.
The Saturday March 21st NCRCC monthly meeting is canceled.
The next NCRCC monthly is scheduled for Saturday April 25th.
The NCRCC county convention has not been rescheduled as of today. I should have more information on this by Monday of next week.
All meetings at the NCRCC headquarters that will have 10 or more people are canceled until further notice.
I will make any information you need available as soon as I can.
If you have any questions, please do not hesitate to contact me.
Thank you for your understanding during this time.
–        Joe
---
Our nation is going through trying times unlike any other the current generations have experienced before. While similar in some ways to the outbreaks of tuberculosis, diphtheria, and polio, today's Coronavirus threat and the emergency measures implemented to flatten the wave of infected is unprecedented in most of our lifetimes. In the past weeks, we have watched the death toll across the globe increase exponentially. The numbers projected for our nation are sometimes lower than those of other countries, because of the lessons learned from China and Italy and other nations, but the resulting restrictions and practices come at a price.
The Coronavirus is making life for all very difficult. Stores, schools, restaurants, casinos, and many other businesses are closed or closing. Many people are being laid off from work, while some are facing the burden of too much work to do and services to provide. Taking steps to secure supplies in the face of quarantine can quickly accelerate from sensible intentions to a frenzy of hoarding and panic. I witnessed a scene straight out of a Netflix dystopian movie where two shoppers were fighting over the last can of chicken soup on the shelf, while a rationing announcement was being broadcast over the loudspeaker—except it was real, and it was here in Pahrump. I saw an old man pushing a cart the next aisle over; he was crying. He had three bags of Meow Mix, and a couple cans of Vienna sausages in that cart. Was it the empty shelves that brought him to tears, or the sheer number of uneasy people crowding the aisles? Or perhaps it was his empty wallet, coupled with terrifying uncertainty about what the future holds for him and his cat.
I imagine that there are tragic events in your family history like mine. My mother's one-year-old baby brother died on Christmas Eve from diphtheria. We can't help thinking about these heartbreaks in a time like this. Yet our nation survived that. Our nation will survive this.
I think it is time for us all to think about our friends and neighbors. Some of them are very scared and upset, and frankly none of us knows what is going to happen next. When you go shopping, buy only what you need. Wash your hands frequently. Stay home if you are sick. If you cannot afford enough provisions to last your family 14 days, register at one of the many food banks here in Nye County. We will all get through this. We are Americans who help each other in a crisis.
Below are the contact numbers for our County Commissioners and Sheriff Sharon Wehrly. If you hear some rumor that you are concerned about, call one of them to find out facts for yourself. God bless you, and God bless America.
-Joe
County Commissioner Lorinda Wichman, 775-761-1626
County Commissioner John Koenig, 775-513-9736
County Commissioner Donna Cox, 775-209-4751
County Commissioner Leo Blundo, 775-277-0066
County Commissioner Debra Strickland, 775-513-8491
County Sheriff Sharon Wehrly, 775-751-7000
---