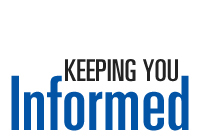 Members:
If you were not in attendance at our monthly meeting on June 20, 2020, you may not be aware of the resignation of Joe Burdzinski as Chairman. This email is to notify all members of his resignation due to personal reasons. He stepped down at the end of the meeting. We wish him the best and will greatly miss his leadership, however I know he will continue to be helpful and involved in the Central Committee in Pahrump, just no longer as Chairman.
Our next meeting will be on July 18, 2020, at 10 a.m. at the office. Please be advised at this meeting we will be taking nominations for a new Chairman and voting on a new Chairman. Our bylaws require this to happen at the next meeting, so we can continue to provide adequate leadership. Please be prepared to nominate and vote on 7/18. Also, we will try to offer this meeting in a Zoom format so that members can attend electronically, due to their need to social distance, for personal or health reasons.
Our office is currently open. Hours are currently staffed by board members, but we will be needing volunteers to help at the office as we get closer to November. Please think about if you might have a few hours a week to help at the office and let us know at the next meeting.
We also need help resetting our sign back out by the street. I hope we can get enough volunteers to help with this on 7/18 and plan to do it immediately after the meeting that day.
My hope is that all of you are staying healthy and in good spirits, despite the unsettling times we are experiencing as a nation………our goal between now and November 3 is to press forward in our support of President Trump, we desperately need your continued help to achieve this! Please pray for our country and leadership in Nye County!!
See you soon and I will update again before the meeting!
Thank you,
Kaye LaPointe
Acting Chairman NCRCC